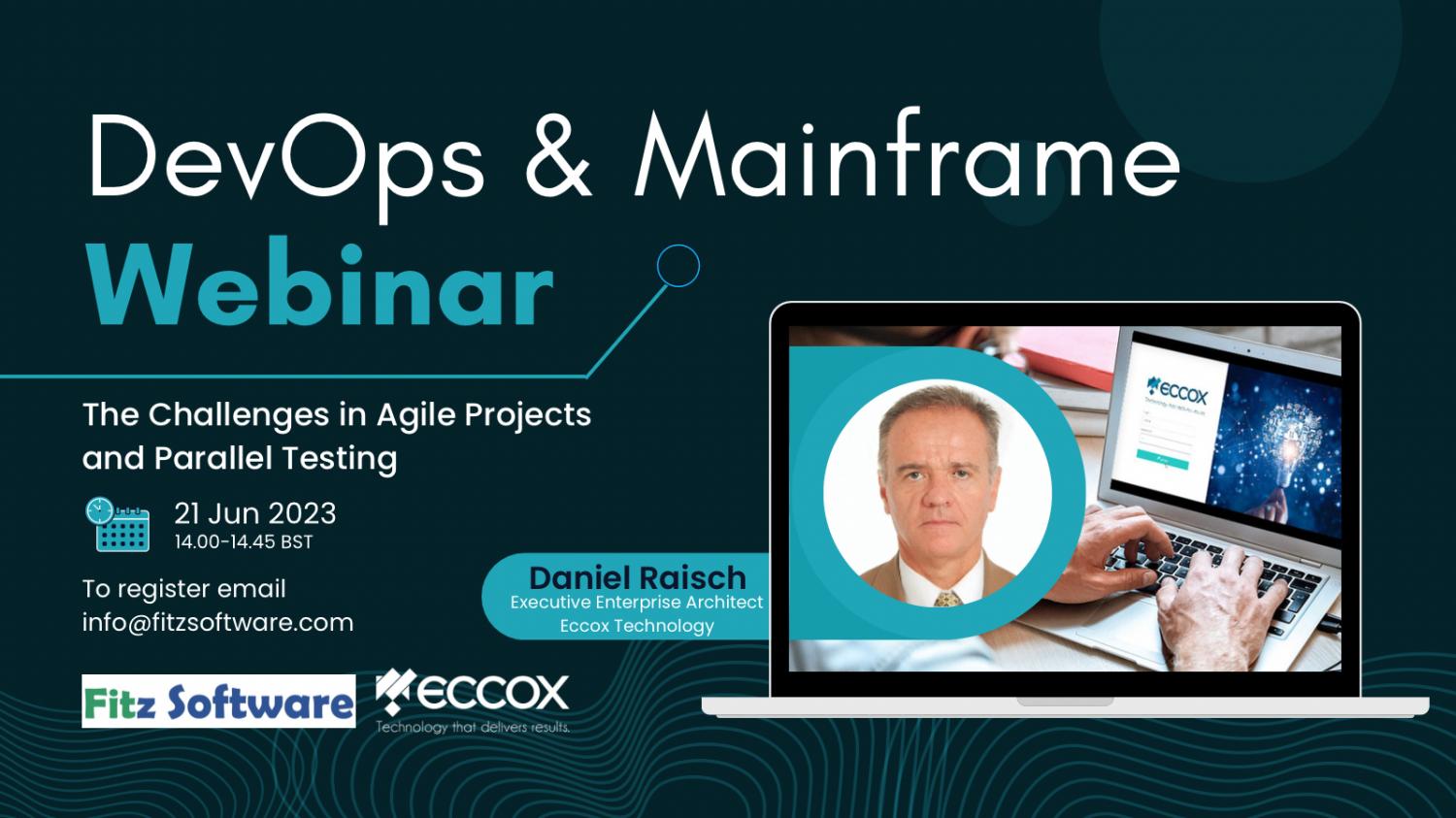 DevOps & Mainframe - The Challenges in Parallel Projects and Parallel Testing
Wednesday, 21 June 2023, @ 14.00-14.45 BST
Presenter: Daniel Raisch, Executive Enterprise Architect, Eccox
Mainframe Modernization is primarily addressing business demands for the Digital Economy. This requires Agility, Delivering More at the Speed of Market Changes, and all at Reduced Costs.
As always, it comes down to develop, test and deploy more applications. Outside of resources, one of the biggest challenges is provisioning a test environment allowing multiple projects to run in parallel (e.g., different versions of applications, different versions of programs, different database structures, …).
Eccox's Application Parallel Testing (APT) automatically creates isolated Container workloads and test tracks, which provide the necessary speed, security, and adherence in the provision of a testing environment. You can meet multiple parallel projects without conflict by standardizing the testing processes of programs and systems.
APT is a complementary solution for existing DevOps and test tools in the mainframe market, but addresses the full test cycle and vastly improves your DORA metrics.
The Webinar will highlight how using Parallel Testing from ECCOX will dramatically improve your Development Throughput with both life-cycle cost and time reductions. It delivers the required faster turnaround in Mainframe Modernization and Digitalization.
To register, email info@fitzsoftware.com
Number of publications: 36