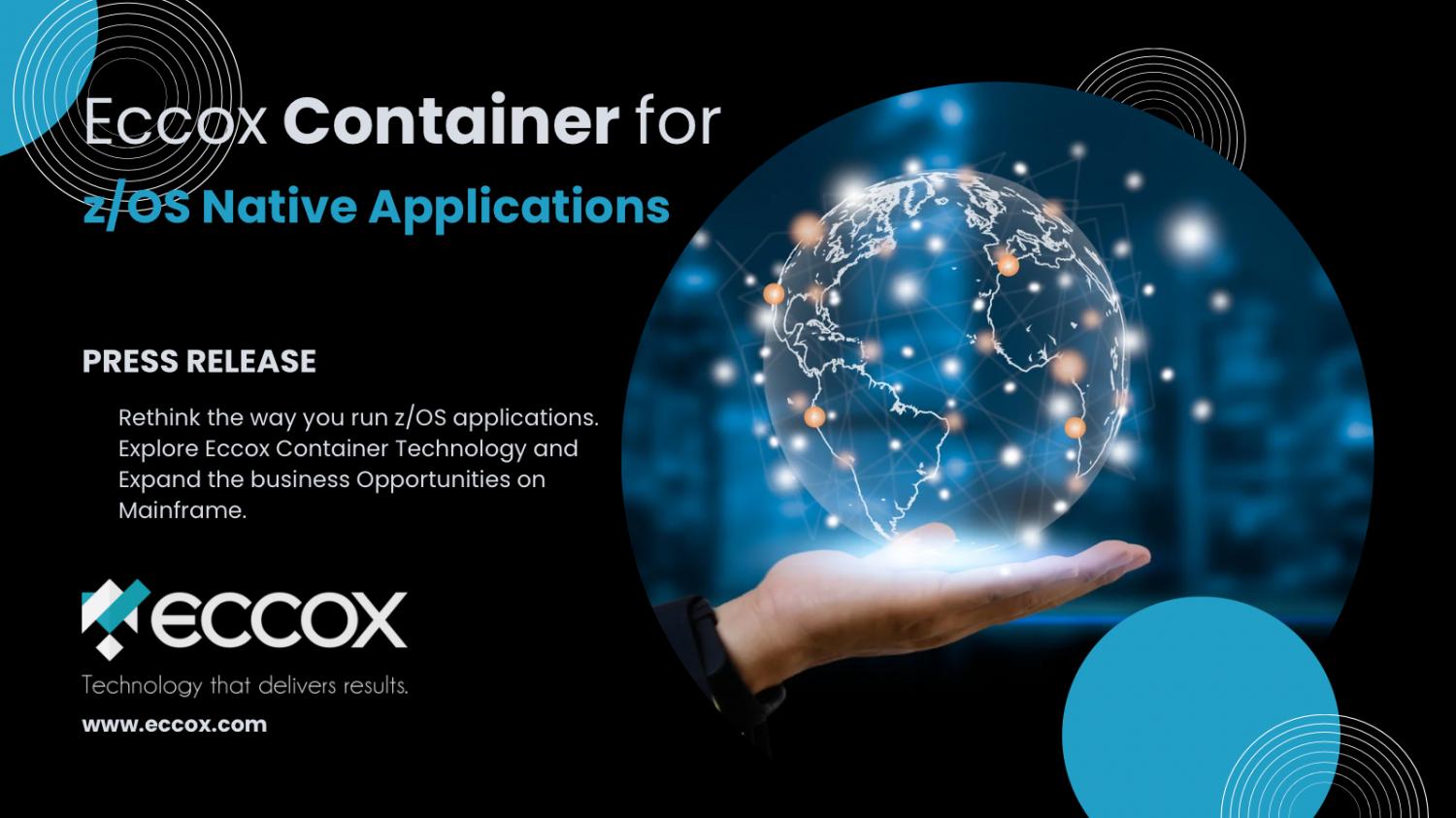 PRESS RELEASE: Eccox Container for z/OS native applications
Eccox Software Brazil announced on March 21st, at GSE Conference in Kassel, Germany, its innovative and disruptive Eccox Container Technology for z/OS Native Applications. Eccox Container Technology allows z/OS Native Applications exploiting z/OS sub-systems CICS/TM® and IMS/DC® transaction managers, data sources DB2®, IMS/DB®, VSAM® and sequential files, WebSphere MQ® and Jes2 for batch jobs, to be containerized in Eccox Container and run completely isolated from any other z/OS® application, containerized or not, sharing the same infrastructure and the identical sub-systems without any collision of resources.
By delivering Eccox Container Technology for z/OS Native Applications, Eccox strongly believes it enables the development of new innovative business solutions on the platform, accelerates Time to Market of projects, and brings to the Mainframe platform a new value proposition on the Digital Transformation journey and, in particular, on the road for Mainframe Modernization.
At the same opportunity as the Eccox Container Technology announcement, Eccox is announcing its first offering exploiting the Eccox Container Technology, the Application for Parallel Testing (Eccox APT®).
"As DevOps practices and methodologies become more pervasively adopted on the platform, mainframe customers are looking for solutions to accelerate their journey. The announcements today by Eccox further accelerate the DevOPs capabilities of the mainframe and will help customers leverage the platform to better align with their digital transformation strategies."

Steven Dickens – Senior Analyst, Futurum Research (Edited)
Eccox APT® is a solution that removes the challenges z/OS application faces during the Integrated and Functional phases of the test cycles. Based on the Eccox Container technology, APT provisions the required test infrastructure along with the Container representing the application to be tested that runs isolated from the other applications sharing the same environment.
By addressing test challenges, z/OS organizations may deliver more business solutions to clients faster and with better quality.
Eccox Container Technology and Eccox Application for Parallel Testing represent a game changer for the Mainframe industry and allow organizations running a core business on the platform to rethink Mainframe Modernization alternatives.
*z/OS, CICS, IMS, DB2 and WebSphere MQ © are Copyright IBM Corp.
Number of publications: 36